In any kind of building, a work place, residential or even government palaces, an integral part of what makes it habitable structurally and aesthetically is the ceiling. The importance of ceilings cannot be overstated in any building worth living or working in.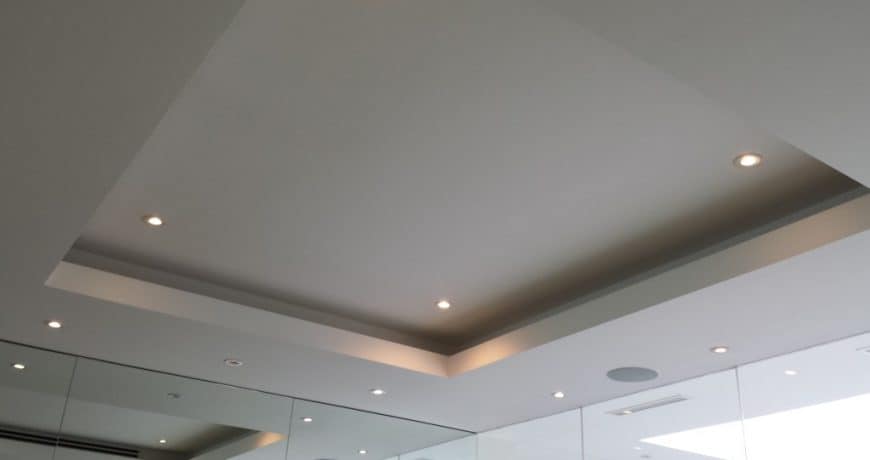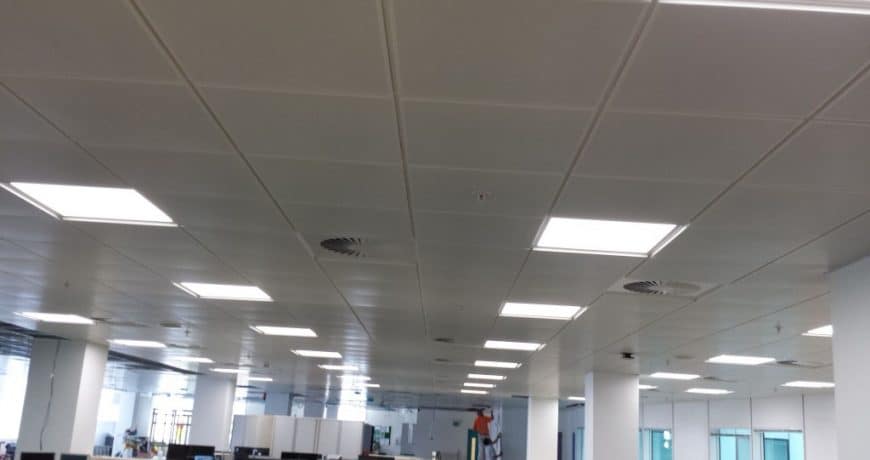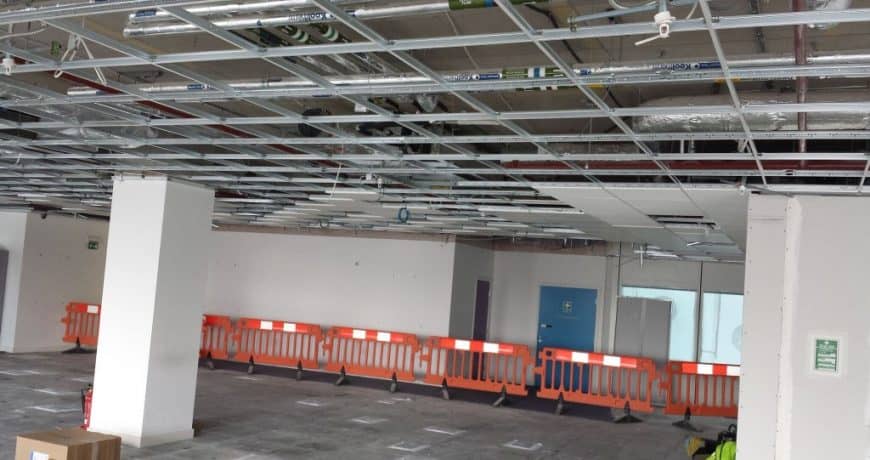 First, they take away most of the sweltering heat that would otherwise render the building inhospitable. To top that, they end up making the building's interior much more pleasing to the eye, differentiating where we live from the pigeons' coop.Modern buildings require the latest designs in ceilings to make them function properly. Emphases are laid on the structural stability of the ceilings, their ability to provide the needed level of ventilation and lastly, to look the part in whatever place they are installed.
Among all kinds of ceilings, one of the most versatile and great looking is the Suspended Ceiling system, currently one of the most popular choices for builders. If you need your new building to tick all the right boxes then it needs to be fitted with the latest suspended ceilings design, it is an absolute priority that you find the best suspended ceiling contractors to do the job.
What are Suspended Ceilings?
Suspended ceilings are a type of inner roof finish systemsin which the ceiling structure is hung from the roof or decking usually using metal frames on which a grid pattern is made where the ceiling tiles are to be fixed. Suspended ceilings are usually made of acoustical tiles and steel grids, but other materials if so desired can also be used.
Suspended Ceiling System
A standard suspended ceiling system comprises of a grid-work of steel T-shaped channels in an upside down position, suspended using wires from the overhead structural ceiling.
The channels interlock one another forming evenly distributed cells. A ceiling tile or "Panel" is then made to occupy each of these cells, giving it a highly aesthetic finish.
Suspended Ceilings Vs Non-Suspended Systems
So what is all the fuss about suspended ceilings and how better are they when compared to traditional ceiling systems? Well, the ever continuous rise in popularity of suspended ceilings is by no means an accident.
Apart from the very obvious better looks, the suspended ceiling has a host of other advantages when compared to non-suspended structures. A few among them are
•They are much easier to set-up and considerably
cheaper than most non-suspended types.
•They come prefinished and don't require any further decoration.
•They give easier room for maintenance of wiring
and plumbing works in a building.
•They are highly aesthetically efficient as they
hide most plumbing and wiring clutter.
•They are reflective and require less lightening
than their counterparts.
•The can be supported by any kind of structural
ceilings above.
•They save a lot of space by allowing the integration
of light fittings as well as air conditioning units.
Structural Ceilings & Non-Suspended Ceilings
On the other hand, structural ceiling is the actual inner roof of a building's structure. It could either be a decking or the tiles from a tiled roof. Non-suspended ceilings are those added finish structures that are affixed directly on the structural ceilings of any building.
MF Ceilings
MF Ceilings are sometimes confused with Suspended Ceilings in general. While all MF or Metal Frame Ceilings are suspended ceilings, not all suspended ceilings are MF ceilings. The distinction here is that, rather than the use of ceiling tiles or panels, MF ceilings are most made using Plaster boarding.
The Boards are usually affixed to the metal framework using screws, the grid is fully concealed which gives it a continuous monolithic look.
Work process
A quick overview will make it look to you that the process of installation fairly simple. It may also vary depending on the kind of ceiling materials one chooses to use. But in general, perimeter brackets are usually drilled with the ceiling grid kit at about a distance of 4 inches from the structural ceiling.
Then runners are put at about 4 feet apart from one another along each bracket. To add stability sometimes to the runners which are the main support of the system, wires are attached to the ceiling joists.
Despite the apparent simplicity of the suspended ceiling system, due to the important position and vitality of a ceiling structure to a building, it is only the professional suspended ceiling installers that are best suited to carry out the job. The process might look easy on the eye, but
there are vital considerations, and calculations tailor-made for each building to make a durable and efficient suspended ceiling structure that only one familiar with the field can carry out.
In your search for a contractor, make your research and be sure that your installer is a consummate professional with a stellar track record. A quick look at their previous accomplishments, and or reviews from people they've served will give you a clearer picture of their competence or lack of.
A professional suspended ceiling contractor knows that every structure has peculiar requirements specific to it, and will not rush to give you a quote without properly inspecting the premises and putting every other added requirement you may have into consideration. Last but not least, they only use the best possible quality in materials and latest methodology.
As the undisputed front runner in terms of keeping up with the latest and most efficient practices in the London, Kent and Essex region, we offer you a wide variety of choices tailored according to your budgetary and ergonomic needs. Our highly inclusive inventory makes us the go-to contractor
for your suspended ceiling installations, with glowing recommendations from our clientele.
In order to keep serving you only the very best, we keep up-to-date with every new technique and materials that will ensure that you do not only get the safest suspended ceilings that you can trust, but the latest and flashiest looking ones that will make your building look way ahead of its time.
No matter your budgetary means, we never compromise quality and safety, which will give you the complete peace of mind to continue living in, or making business in your buildings without fear of any failure from our installations. Customers have tried us countless times, and they keep coming back for more.
Join us, hire us and we will treat you with the very best and at awesomely reasonable prices.
Looking for a quality suspended ceilings contractor for you next project?