What is tapered edge plasterboard?
Plasterboard (also known as drywall) is used for cutting down noise transmission and sound insulation,
including such airborne sounds as speech and music. Standard plasterboard can be used in most cases. Tapered edge plasterboard is especially preferred by those seeking to get perfect joints.
How to tape and joint?
It is one thing to know which building materials are required for a particular task but a different thing altogether when it comes to understanding how each material works.
Let's now examine the process of taping and jointing a tapered edge drywall step by step so you can understand the intricacies of the entire process.
Why use tapered edge plasterboard?
Most commonly, tapered edge plasterboard is used by those who want to get a perfectly flush surface. This feature is exceptionally useful for making an appropriate foundation for such purposes as decorating. But if you won't be needing such precise leveling, you should go for something more efficient as applying tapered edge plasterboard can be really time-consuming.
CONSTRUCTION PROJECTS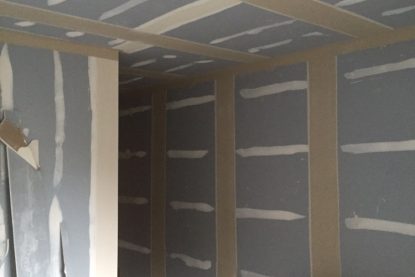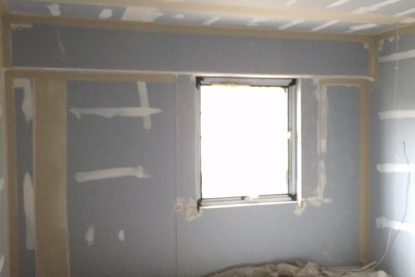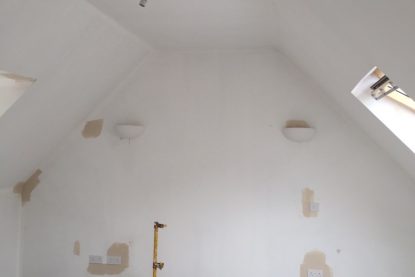 What is included
It is important to remember that taping and jointing is better left for professionals as the process is not only complex but also time consuming. But as you probably already know, finding a reliable and competent contractor is not a walk in the park. In case you are looking for a tape and jointing contractor in London, Kent and Essex, never forget the common traits to look out for in such a tape and jointing contractor.
First, determine what kind of tape and jointing you will be doing. Choose the drywall, the compound then assess your budget and the time you can afford to wait for the job to be done.
A professional tape and jointing contractor should also be one that is licensed by relevant authorities; as well as one that comes with the requisite insurance converge since this job carries a fair share of risks.
If you are based in the areas of London, Kent and Essex and are looking for a tape and jointing contractor who promises high-end output, then we are what you are looking for. With a pool of contractors who are duly trained and licensed in this field, hiring us will offer you the much-needed peace of mind knowing your project is in safe hands.
We have a flexible pricing plan to cater to clients of different budget needs. Our state-of-the-art equipment ensures we address every meticulous detail of your project. Make a date with us today and be part of our success story. Get in touch today!